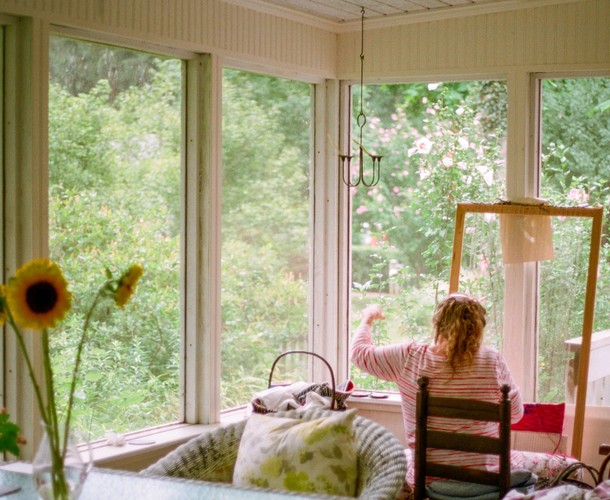 Weaving with my most basic need fulfilled: daylight.
(Photo: Rivkah Gevinson)
Doing It My Way:
All I Need is a Frame and a Fork -- and Good Shoes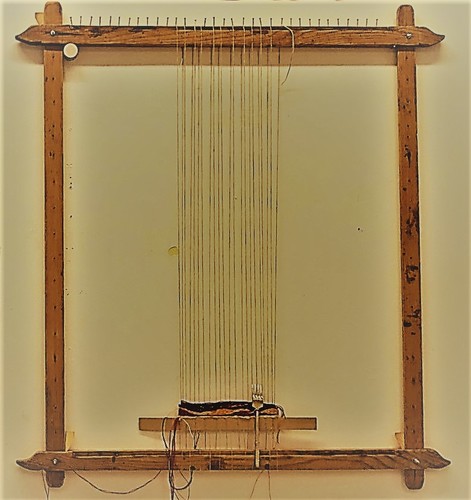 I hammered nails into the top bar of this beautiful batik frame from India.
Small in size for a loom, it is, like a Torah scroll, portable,
a feature that has contributed to the survival of Judaism.
(Photo: Rivkah Gevinson)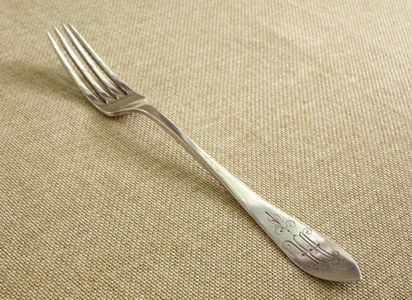 My beloved grandmother's silver fork with her engraved initials.
I use it for pushing down the weft threads.
As a child, I was always told that I inherited my patience from her.
(Photo: Rivkah Gevinson)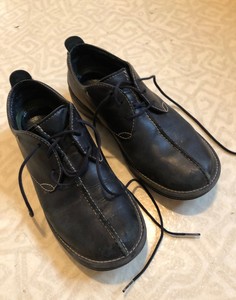 Tight fitting shoes
help my mind stay focused.
My weaving without using sketches behind the warp threads (which is not commonly done)
is not a free-flowing process inspired by whatever I feel, but rather a demanding and often unsettling endeavour in which I always have my thoughts on the finished tapestry.
(Photo: Rivkah Gevinson)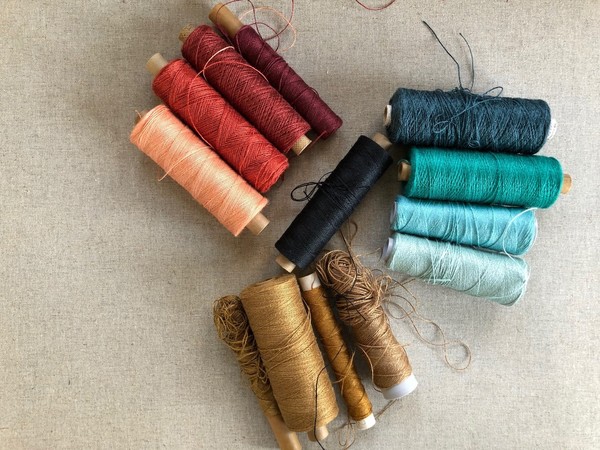 I need nuances of warm and cold, and of and light and dark yarns in every color.
I find combinations of hues and good quality yarn deeply inspiring, and the light-reflecting
linen yarn is my preferred medium.
Mostly bought in or imported from Scandinavia, these are just a few of the 200+ spools and
color variations I keep in my yarn inventory.
(Photo: Rivkah Gevinson)