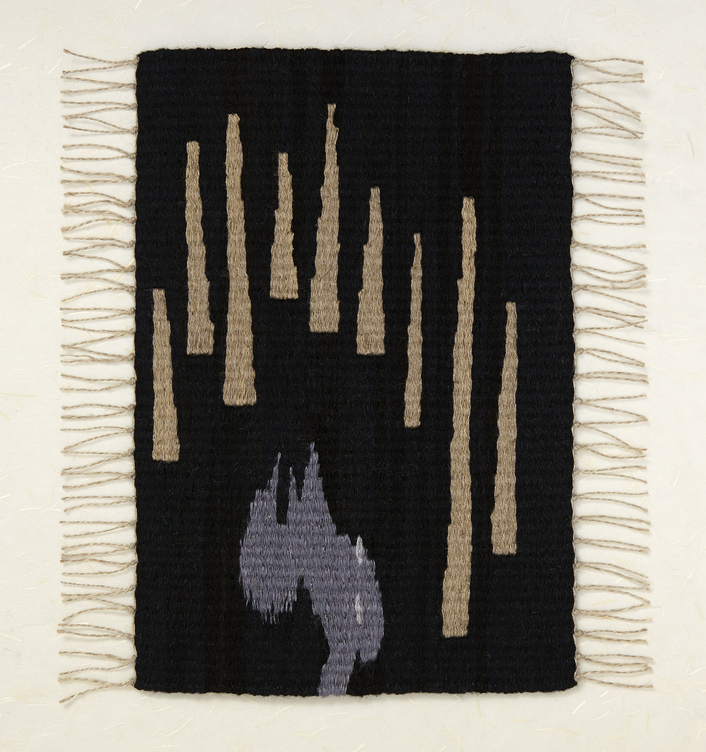 "You are there, there, too, when I lie in the depths" (Psalm 139:8) (III)
WEFT and D'RASH
–
Weaving a Thousand Jewish Tapestries,
2007-present
Ongoing project (580+ small-scale fine art tapestries woven with linen yarn)
Sizes vary, approx. 9 x 7 in.
I use the ancient craft of weaving to take on the centuries old tradition of making commentaries on Jewish texts, and to respond to various aspects of Jewish life.